I hope everyone had a lovely Thanksgiving. I haven't heard anything crazy come through the grapevine, so I'm going on the assumption everyone is safe, sound, and full.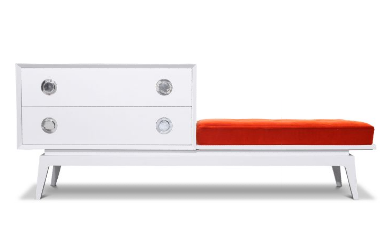 So now we begin the Holiday Swing. Lots of whirly twirly going on in Deezy-land, but for now let's focus just on distractions, mmmkay???
Daydreaming about fantastical gifts is a favorite hobby of mine. And Christmas is a perfect time to practice imagining what shows up under the tree with a big red bow on it. So, someone please buy me
Jonathan Adler's Gossip Bench
for Christmas; y'know, in the spirit of giving....